Landscape Renovation Services
Professional Landscaping & Maintenance Contractor in San Diego, CA
Landscapes can't be expected to always look exactly as they did when first created. After some time, plants will grow old, your design preferences will change and the environment can take its toll. Thankfully, Huizar's Landscape can help you with any outdoor needs whether it be removing overgrown shrubs and bushes.
Landscape renovations are an important part of home improvement. Plus, most first impressions of your home are made from the street view. Additionally, your home's level of maintenance and value are assessed from the street. Let Huizar's Landscape create a landscape renovation plan for your existing yard. There are advantages to renovating a landscape. New concepts are introduced. And your home receives a contemporary look.
BENEFITS OF LANDSCAPE RENOVATION
Starting fresh can improve the overall appearance of your property and reduce the hassle of constant repair and maintenance that takes away from your precious summer weekends. To help you decide if this is the right option for you, let's check some benefits of landscaping renovation.
Please use the form to contact us online.
If you need immediate assistance, please call us.
Starting from scratch can ensure that you blend the softscape and hardscape elements to create a more balanced outdoor living space. Talking to a professional landscaping designer can ensure that your design incorporates the right texture, colours, and spacing which will complement the exterior and interior of your home.
One of the helpful aspects of completely renovating your landscape is that it finally gives you the chance to fix any issues that have accumulated over the years, such as drainage or safety issues. These common problems can be easily corrected by a professional contractor from Huizar's Landscape who knows how to address all the issues and which materials are most appropriate for your needs.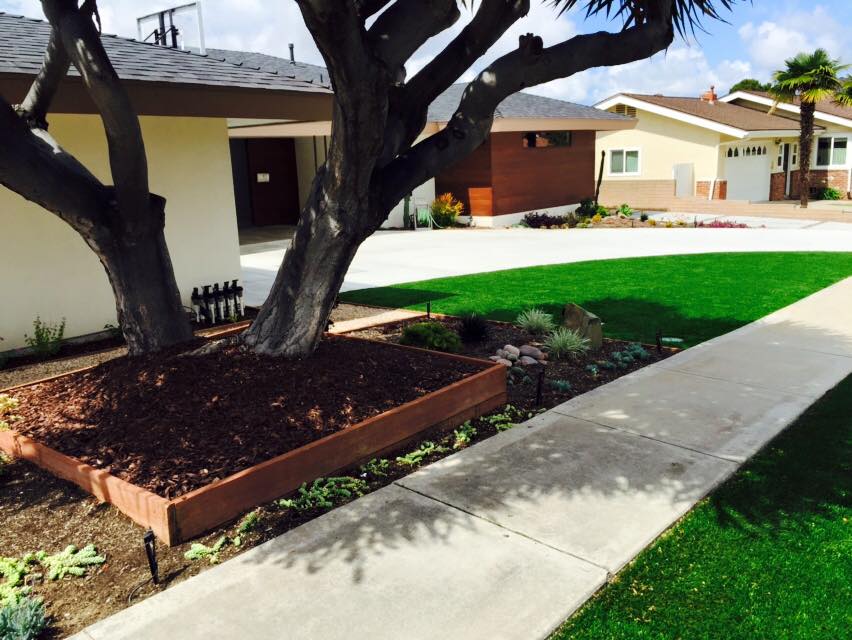 Who doesn't want to purchase a home with a stunning, professional landscape design? A new and well-thought-out design plan can increase the resale value of your home. By creating more liveable space, you can increase the square footage of the usable areas and entice buyers with stunning gardens and landscape features.
ARE YOU READY FOR YOUR NEXT EXTERIOR PROJECT?
Are you ready for your next exterior project? Stop wasting your time and money on piecemeal work around your yard that seems to never end. Talk to our expert team at Huizar's Landscape about starting a full-fledged landscaping project for your outdoor space. We are the experts in landscaping renovations in San Diego County.
We offer free estimates on all our services
You can definitely count on us doing a remarkable job for you!
We always want to be transparent with our customers and keep their budgets in mind.