New Landscape Installation
Professional Landscaping & Maintenance Contractor in San Diego, CA
Our house is one place that we spent the majority of our time in. It defies logic if one would opt to live in a place and not maintain it or revamp it from time to time. Outdoors are spaces that play a huge role in developing a strong positive first impression of our place. In California, well-maintained outdoors are all the more necessary. With good weather to enjoy in summers, it makes more sense to have beautifully done outdoors. Beautiful landscapes not only look good but can also be your go-to place in the house to relax and spend some quality me-time.
A good landscape isn't just a place that you own that looks good and green. It can prove to be much more. In this fast sped life, people tend to get less time to themselves to just relax and do nothing. A properly done landscape can be your ideal spot for relaxing. Do you know what's even better? It's always within your reach. A natural green space with vibrant colors is a good opportunity for mindful meditation. So it's all the wiser to invest in a good landscape.
Please use the form to contact us online.
If you need immediate assistance, please call us.
There are a handful of factors that should be considered before doing a landscape from scratch or revamping the space. One important, often ignored factor is the requirement to manage and maintain a landscape. The Yard area in the landscape requires maintenance and detailing. Services like debris removal and removal of spent blooms are necessary to ensure a maintained curb appeal throughout the year.
An extremely important aspect of landscape maintenance is trimming and pruning trees that are incorporated into your landscape design. People often attempt to do it themselves, but we recommend using a professional for this service. Improperly done pruning can stunt the growth in plants and can damage them. On the other hand, too little of it can result in the overgrowth of the plants causing the grass and other plants underneath to die. Hence, we recommend getting pruning and trimming done by a professional to save the hassle of redoing it all together.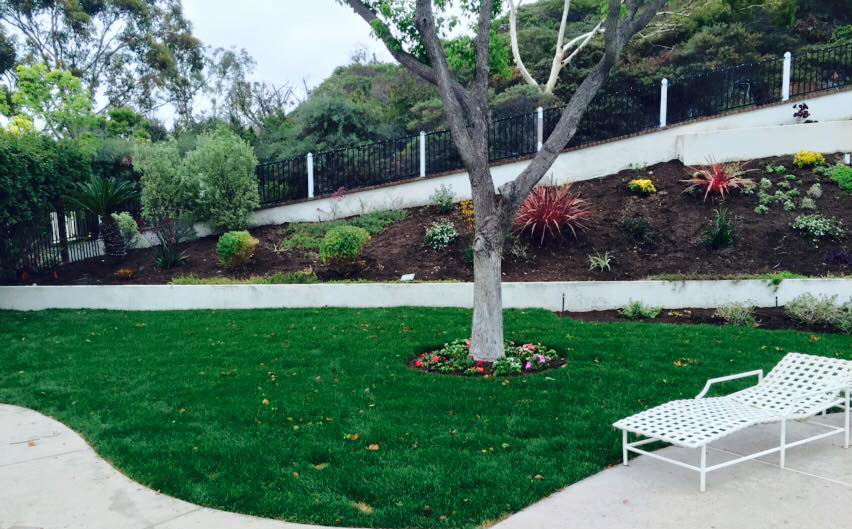 Excellence Options at Your Service
We understand that deciding to do a landscape from start can be a daunting task. It is important to continuously maintain a landscape so that it never loses its vibrant charm and colorful appeal. It can be too much for people to decide how to go about it most efficiently.
Landscape experts at
Huzair's Landscape and maintenance
are here to guide you from choosing the right rock work to natural flagstone and patio's to much more. Select from a wide range of landscape services including outdoor lighting, soft scape, pavers, synthetic turf, and complete landscape maintenance services. Leave it in the hands of experts and enjoy a beautifully done and maintained landscape.
We offer free estimates on all our services
You can definitely count on us doing a remarkable job for you!
We always want to be transparent with our customers and keep their budgets in mind.